Midwest Environmental Services
4185 Algonquin Parkway
Louisville, KY 40211
Phone: 502-398-5947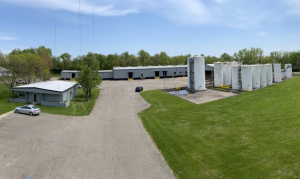 This state of the art facility provides a multitude of environmental management services and extends our service range for Emergency Response. The Louisville location sits in close proximity to highway I 64 servicing our Kentucky operations.
Facility Services
Emergency Response
Industrial Cleaning
Site Remediation and Clean-up Consulting Services
Onsite Laboratory
A Midwest Environmental Emergency Response Team is located at this site capable of responding to a variety of spills and industrial contingencies without delay.
Want more information on the Greenfield, Kentucky location or any of the facilities owned and operated by Midwest Environmental Services? Contact us online for more information, or call 800-388-5160.