Midwest Environmental Services
27 Kiesland Court
Hamilton, OH 45015
Phone: 513-681-9990 Fax: 513-681-1185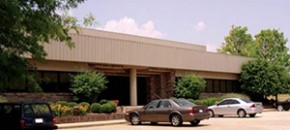 Midwest Environmental Services has opened its newest facility in November 2013. This site consists of 50,000 square feet of warehouse, production and office space situated on more than 5 acres of land. This state of the art facility provides a multitude of environmental management services and extends our service range for Emergency Response. The Hamilton location sits in close proximity to major highways servicing our Southwest Operations including Ohio, Kentucky and Indiana.
This facility serves as our central Recycling Hub and provides maximum storage capacity for our production services.
Facility Services
Emergency Response
Industrial Cleaning
Site Remediation and Clean-up Consulting Services
Materials Recycling and Management Material Storage
Onsite Laboratory
A Midwest Environmental Emergency Response Team is located at this site capable of responding to a variety of spills and industrial contingencies without delay.
Want more information on the Hamilton, Ohio location or any of the facilities owned and operated by Midwest Environmental Services? Contact us online for more information, or call 800-388-5160.