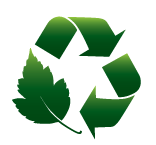 Midwest Environmental Services is committed to recycling waste into useful materials by offering a full range of recycling options for the management of your wastes.
Midwest has the experience and technology to offer our customers their own unique recycling service which has a net economic benefit by extending the life of raw materials due to their intrinsic value.
Midwest understands the benefit of oil recycling to the environment and economy. We are actively managing byproducts from clients that are reused by other manufacturers. We have developed an Electronic Waste Recycling Program to give our communities an environmentally friendly alternative to discard unwanted electronic devices. We understand stringent compliance requirement for proper recycling of Universal Waste. We know the importance of including emerging green options for recycling and reuse for energy recovery.
Want more information on Midwest Environmental Services? Contact us online for more information, or call 513-681-9990.