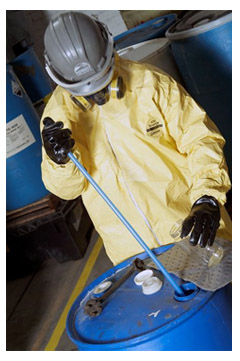 Midwest Environmental Services has been managing virtually every type of hazardous waste for its customers since 1982! We evaluate your processes, waste generated, and develop a specific waste management program to ensure your compliance with regulatory agencies in a cost-effective manner. Midwest is capable of handling even your most difficult hazardous waste disposal problems, professionally and economically.
The proper handling, identification, and disposal of hazardous wastes is one of the most complex issues facing American industry today. The Resource Conservation and Recovery Act (RCRA) has set forth regulations governing the generation, transportation, storage, treatment and disposal of these hazardous wastes, and calls for severe penalties for the violation of these regulations.
Midwest Environmental Services has a team of professionals that are trained in the management of hazardous wastes ensuring that your company's risk and liability can be minimized in a cost-effective manner.
Midwest Environmental Services Hazardous Waste Disposal Services Include: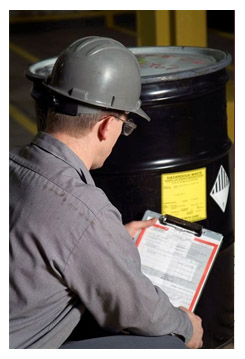 Flammable liquid, sludge and solid (solvent, paint, etc.) handling by fuels blending and/or incineration
Solvent recycling
Acid/caustic neutralization and deactivation
Heavy metal sludges treatment and chemical fixation
Laboratory chemical packaging, treatment and disposal
Hazardous wastewater treatment
Oxidizer treatment by chemical reduction
Aerosol destruction via shredding
Contaminated soil disposal
Off specification product disposal
Mercury reclamation
CLICK TO DOWNLOAD A WASTE PROFILE FORM.
Want more information on Midwest Environmental Services? Contact us online for more information, or call 513-681-9990.