Midwest Environmental Services owns and maintains a fully permitted truck fleet capable of handling all of our customer's hazardous and non-hazardous transportation needs, safely and efficiently. Our equipment allows us to service all customers, whether large or small, in an efficient and cost-effective manner.

Service is the key to our business and we are ready to take care of your environmental needs with the proper piece of equipment when you want it.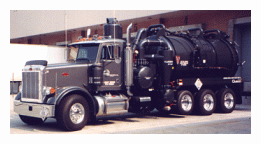 Our over the road equipment is specifically designed and built for the transportation of hazardous materials. All equipment is vigorously maintained to provide you with professional and safe transportation services.
Our fleet includes straight trucks, tractor-trailers, vacuum tankers, and vacuum trucks. We have a wide range of vacuum trucks to handle any and all jobs. These include Super Suckers, King Vacs, and Cusco Turbo-Vacs. In addition we have a fleet of support vehicles for larger projects that require additional equipment or personnel. At Midwest Environmental Services, we are able to transport almost any type of hazardous waste.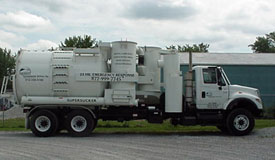 Want more information on Midwest Environmental Services? Contact us online for more information, or call 513-681-9990.