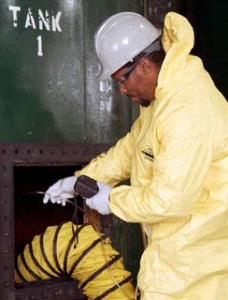 At Midwest Environmental Services, we manage every aspect of your tank cleaning project. We will oversee the cleaning, product recovery, transportation, treatment and disposal of tank residues.
In choosing a tank cleaning contractor, several factors should be considered:
Experience
Safe operation
Rapid turnaround
Resource recovery
Cost-effectiveness
Our experienced crews, equipment and facilities are on hand to reduce your wastes and accompanying disposal costs.
Storage tank cleaning is our specialty! Regardless of tank size or the quantity of remaining product, we guarantee that our team of experts will leave your business with a clean tank.
Midwest Environmental Services is recognized for its outstanding performance, safety record and knowledge of environmental regulations.
Want more information on Midwest Environmental Services? Contact us online for more information, or call 513-681-9990.