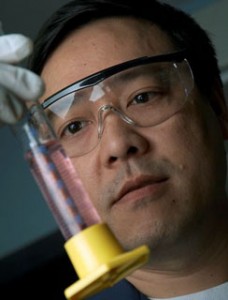 Midwest Environmental Services offers a variety of laboratory analysis. We utilize in-house laboratories and our own network of EPA approved laboratories to ensure that all of your analytical needs can be provided in a prompt and professional manner.
At Midwest, waste analysis is high priority for our customers and the environment. We analyze all waste streams to ensure proper characterization, handling and disposal of all hazardous material, as well as non-hazardous waste streams. Our laboratory is well equipped for waste stream approval and quality control. We continually analyze incoming waste streams to ensure proper disposal of all material at all times.
Our lab uses EPA approved methods for waste characterization and waste water analysis. Through wet chemistry procedures, atomic absorption, chromatography and other EPA methods, Midwest lab personnel are capable of properly characterizing our customers' waste.
At Midwest, we understand that laboratory analyses can become expensive, especially when dealing with multiple waste streams. Our expertise in waste disposal can help you to determine the analyses needed for your particular types of waste. Tailoring analytical packages to individual waste streams prevents unnecessary analysis from being performed and helps to minimize expense. We will continually strive to better serve you for all your laboratory needs.
Want more information on Midwest Environmental Services? Contact us online for more information, or call 513-681-9990.