Consulting Services Division
1400 Envoy Circle, Suite 1410
Louisville, Kentucky 40299
Phone: 502-491-0991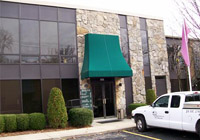 The Consulting Services Division of Midwest Environmental Services is located in Louisville, Kentucky. Our consulting services are custom-designed to suit each aspect of your company's specific needs. Our Consulting Services Director, Curt Jones, is the point of contact for professional services related to environmental compliance, permitting, site assessment, and safety and health.
Click to learn more about the consulting and training services offered by Midwest Environmental Services.
Want more information on the Louisville, Kentucky location or any of the facilities owned and operated by Midwest Environmental Services? Contact us online for more information, or call 800-388-5160.